At SST, you will build innovative products that enable technology around the world!
Solid Sealing Technology (SST) offers exciting professional, technical, and manufacturing careers with on-the-job training and opportunities for advancement. As a member of our team, you will explore new technologies, develop critical manufacturing skills, and play an integral role in the production process.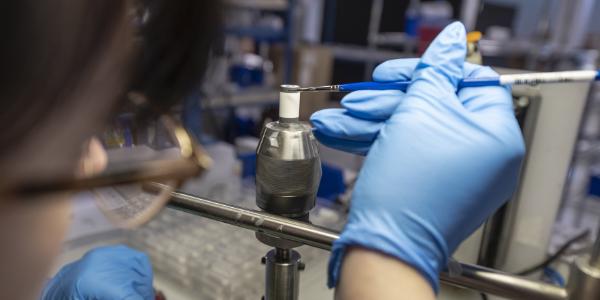 Benefits include:
Generous Holidays, Vacation, and Paid Sick Leave
Health, Dental, and Vision Insurance
Health Reimbursement Account (HRA)
Matched 4O1k Retirement Savings Plan
Profit Sharing and Bonuses
Group Life Insurance & Voluntary Life Insurance
Disability Insurance
Flexible Savings Account (FSA)
Dependent Care Assistance Plan
Employee Assistance Program (EAP)
Full access to Watervliet Arsenal recreational facilities, including a Fitness Center
On-Site Summer Camp Program for children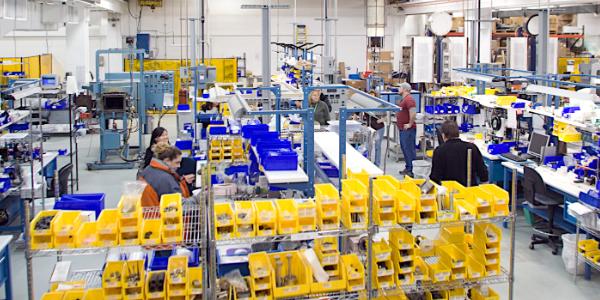 ---
SST designs and manufactures small-scale electrical components used around the world. These products include vacuum feedthroughs, hermetic connectors, and related accessories for vacuum systems. Our parts are found in many types of industrial, medical, and research facilities, and you will work with technologies used on equipment like energy storage systems, MRI machines, and particle accelerators. We have even sent parts to Mars! NASA's Mars Insight Mission uses components made right here in Watervliet, NY.
Best of all, SST emphasizes employee training and development. So, while our company is a perfect fit for those with a technical aptitude, you do not need manufacturing experience to join our team.
If you are looking for a career that offers great benefits and a long-term vision, then check out SST today! Explore our website to learn more and apply online through the link below to any of our current open positions. Take the first step toward a rewarding new career!
Equal Employment Opportunity Policy Statement
As an Equal Opportunity/Affirmative Action Employer, Solid Sealing Technology will not discriminate in its employment practices due to an applicant's race, color, creed, religion, sex (including pregnancy, childbirth, or related medical conditions), sexual orientation, gender identity or expression, transgender status, age, national origin, marital status, citizenship, physical and mental disability, criminal record, genetic information, predisposition or carrier status, status with respect to receiving public assistance, domestic violence victim status, disabled, special, recently separated, active duty wartime, campaign badge, Armed Forces service medal veteran, or any other characteristics protected under applicable law.
EEO Survey Form_Applicant.pdf | CEO EEO Notices SST 2023.pdf | Know Your Rights_ Workplace Discrimination is Illegal.pdf | Pay Transparency Nondiscrimination.pdf | E-Verify_Participation_Poster.pdf
My favorite part about working at SST is working on a wide range of different products that can make a large impact on society around the world. SST has opened me up to an industry that I was not aware of before, and it has been amazing to work with some very smart people.
— Casey, Quality Engineer
My favorite thing about working at SST is the way a project comes together. Everything that is done here, from cleaning to design, provides a chance to learn and improve thanks to all the little details that are critical to each step in R&D and the production of parts.
— Chris, Design Engineer