Creating Your custom Part in 5 easy steps
SST creates custom solutions that range from small modifications of our catalog parts to fully custom designs built from the ground up. We can accommodate a wide range of operating conditions and product requirements including: temperatures from -269°C to 450°C, voltages exceeding 125 KV, currents up to 1000 amps, nonmagnetic materials, ultra-high vacuum environments, and high pressures.
The basis of most SST products is ceramic-to-metal sealing and/or glass-ceramic sealing. The process of making your part(s) begins with a comprehensive review of engineering needs that ensures a complete understanding of the application's requirements. Our skilled team will define a production plan that gets you your hermetic feedthroughs and connectors quickly.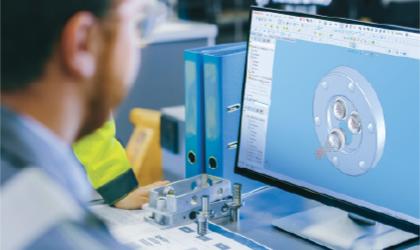 Step 2:
Material Sourcing
Our materials and components are sourced from world-class suppliers. Detailed documentation and specifications are available for all our custom hermetic feedthroughs and connectors to ensure our materials meet your needs.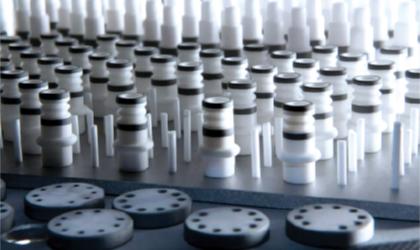 Step 3:
Precision Cleaning
All components at SST must meet strict standards and are processed through our customized cleaning system. Our standardized process includes a specialty aqueous cleaner followed by a cascade DI water rinse. This cleaning process has been used and approved by key customers like Sandia National Labs and the United States' Army. The same process can be used for precision cleaning of metals, ceramics, and glass and is suitable for UHV environments. We also ship your custom hermetic products sealed so they are ready to use out of the box.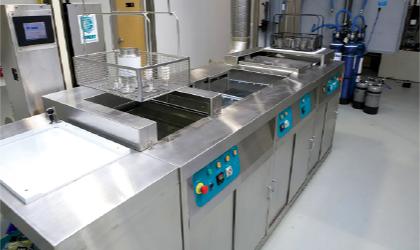 With your production plan in place, SST will begin manufacturing your parts. Whether you are creating a completely new custom hermetic product or modifying one of our many hermetic feedthroughs or connectors, we offer a technology suite that will meet your needs. SST offers metalizing and plating of ceramics, active metal joining, vacuum and hydrogen brazing, glass-ceramic sealing, TIG welding, spot welding, machining, and mechanical assembly.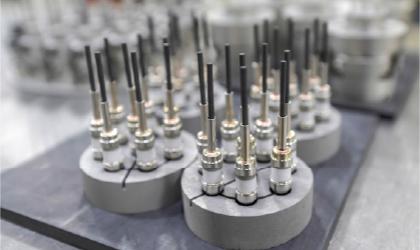 Step 5:
Final Inspection and Special Testing
SST verifies all critical requirements before shipping, and our customer service team will provide any product-related resources you need. SST offers vacuum-bagging and other special packaging options if needed. Parts will arrive clean and ready to use out of the box.
Calibrated tools, vision systems, and a CMM are used to verify mechanical attributes. And electrical requirements are validated with the latest electrical test equipment. SST is certified compliant to ISO9001:2015 and often works within the more stringent requirements of defense and medical customers.
Leak Testing – High-sensitivity Helium Mass Spectrometer

100% of SST parts are leak tested before being shipped. Parts are tested to a leak rate of less than 1x10-10 atm.cc/sec.

Pressure Testing - Hydrostatic Pressure testing up to 30,000 psi.
Electrical Testing – Continuity, HiPot/DWV (Dielectric Withstanding Voltage), Megohm Resistance, Capacitance, Heat Rise Testing
Physical Testing - Torque, Push-Pull Testing, Engagement Force Measurement
CMM, Vision Systems, Go/No-Go thread and pin gauges, Surface Profilometer, and certified metrology equipment for inspection and analysis
XRF Thickness Testing of Coatings & Material Verification
Basic Thermal Testing: LN2 exposure, vacuum bakeout
Fiber Optic Insertion Loss Testing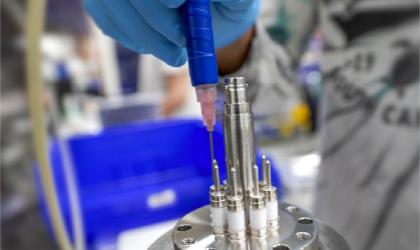 Let's Get Started!
Get in touch to start building your custom hermetic product — our expert team of designers and engineers are here to bring your vision to life!
CONTACT US TO BEGIN CREATING YOUR PART