January 23, 2019
New Product: Fiber Optic Feedthroughs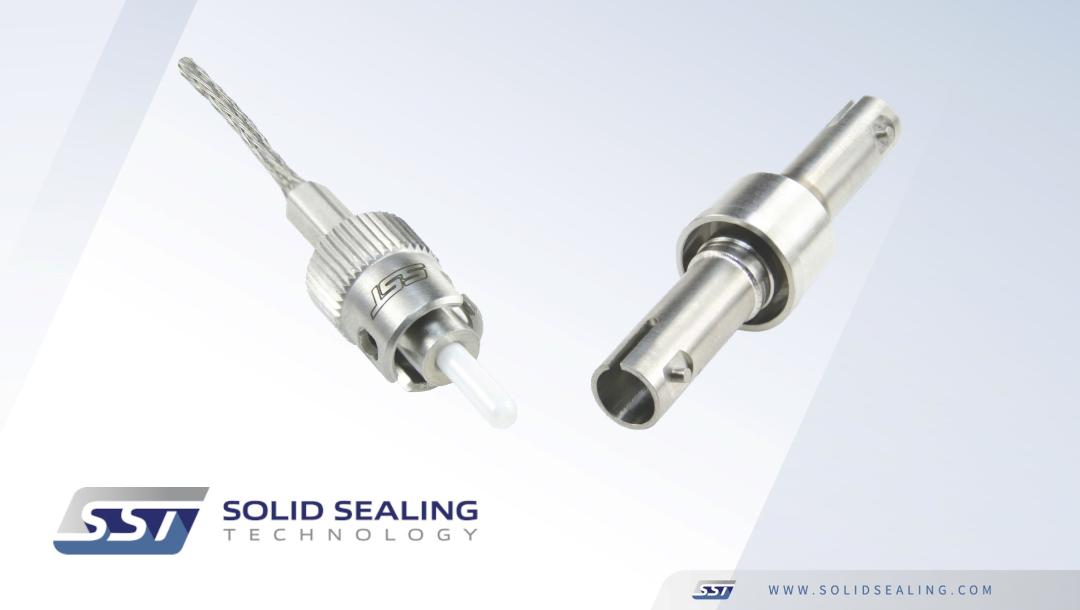 Solid Sealing Technology has introduced its line of hermetic fiber optic adapters and multi-channel connectors. This exciting new product category helps our customers bring fiber optic connections into vacuum environments.
SST fiber optic products offer a brazed construction to the zirconia ferrule and titanium connector components. A stainless-steel weld adapter can also be included so these assemblies can be transitioned to stainless-steel adapters.
All multimode hermetic optical feedthroughs utilize a precision zirconia ferrule terminated to an industry standard 62.5/125 multimode graded index optical fiber with PC polish. The single-mode fiber feedthroughs utilize a higher precision zirconia ferrule and a 9/125 single-mode fiber with UPC polish (other core sizes are available for both versions). Fiber is epoxied into the zirconia ferrule and specifically cured to achieve high temperature ratings while maintaining hermeticity. Each adapter is leak tested to 1x10-10 cc/sec He with a helium mass spectrometer, and every part is tested to ensure optical performance before leaving the production floor. In addition, SST is happy to offer atmosphere and vacuum rated accessories such as plugs and cables for a fully connective solution.
Visit the Fiber Optic Feedthroughs in our online catalog to view the latest product configurations and options. If you have a custom request, please let us know! Our engineers are always happy to help and have decades of experience designing custom feedthroughs.
Connect with us on LinkedIn for all the latest news and updates!