December 13, 2019
New Product: Sub-D Power Connectors and Accessories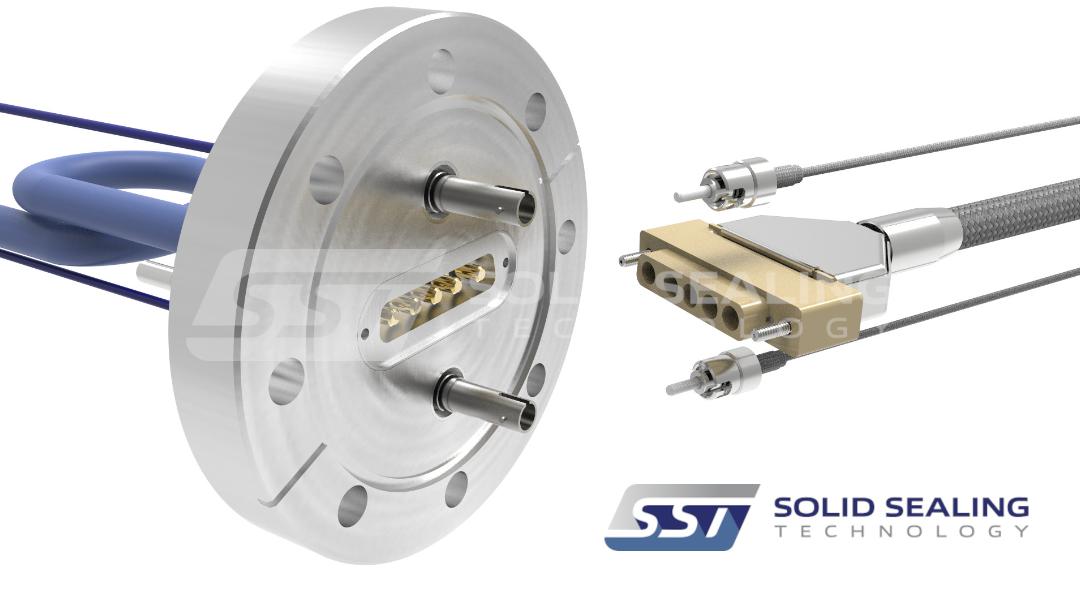 Solid Sealing Technology has introduced our new Sub-D Power Connectors and line of related accessories for both air-side and vacuum-side use.
Key Features include:
Glass-ceramic sealed, high-power, gold-plated contacts (0.142" diameter) integrated into standard format stainless-steel D-sub housing
Vacuum-compatible plug connectors featuring PEEK housings with strain relief options
Economical air-side plugs utilize stamped metal housing with plastic insulators
Plug contacts feature gold-plated machined bodies with a standard crimp ferrule for quick termination
Custom power and signal combinations are available within the same D-sub housing (call or email SST for details and options)
SST can integrate the Power D-Sub into a flange with other combinations of standard feedthroughs
Visit our online catalog to view the latest products and options. If you have a custom request, please let us know! Our engineers are always happy to help and have decades of experience designing custom feedthroughs.
Connect with us on LinkedIn for all the latest news and updates!