April 8, 2021
New Product Line: SST Micro Series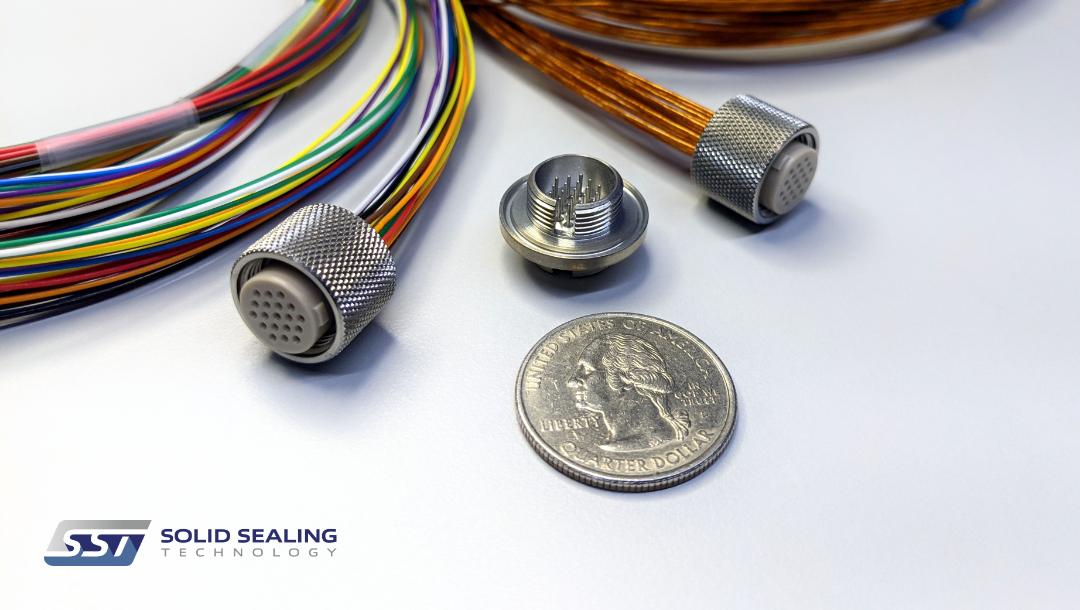 Solid Sealing Technology has introduced our new Micro Series. The series includes micro-c and micro-d+ connectors and related accessories.
The new Micro-C and Micro-D+ connectors are the industry's smallest hermetic feedthroughs offering crimp-type contacts. And to compliment the feedthroughs, SST has designed air-side and vacuum-side plugs for a complete solution. Using contacts with Mil-Spec type crimp barrels, you can build custom cables with ease and terminate plugs in house or in the field with just a few hand tools.
SST's Micro Series takes advantage of our proven glass-ceramic sealing technology and its track record of reliable performance and hermeticity. Both the Micro-C and Micro-D+ use 0.018" diameter, hermetically-sealed conductors. This size allows us to offer much greater pin density without having to increase the overall part footprint. The Micro-C can be constructed with six times the number of signal contacts in the same space as our traditional 26482-style interface. Combined with our threaded coupling plug, you can also quickly and easily connect to the feedthrough without additional tools.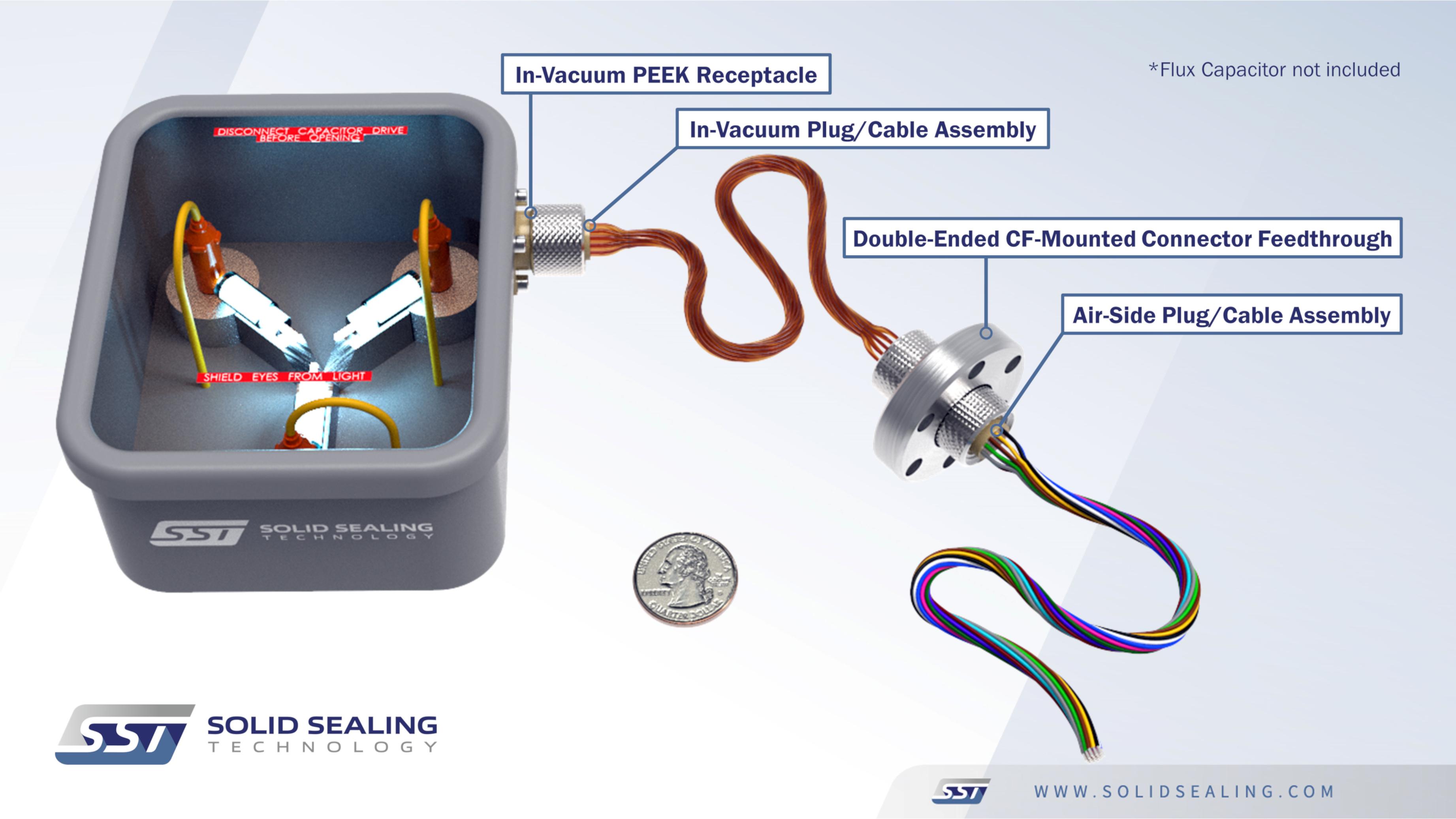 Key Features include:
High-density design provides 19 signals in a 0.740" TIG-weld mount diameter (0.600" laser-weld diameter)
One of the highest-density hermetic feedthroughs offering vacuum-side plugs that can be wired by customers without the need for potting
Double-ended design provides quick connection in and out of the vacuum environment. SST's vacuum-side plug leads the market in available pin density.
Simple threaded coupling for easy connecting
Crimp-type removeable socket contacts, allowing for quick and easy termination.
Plug connectors are made from PEEK and stainless steel for low outgassing performance.
Plug accommodates 28-32 awg wire (max insulation diameter of 0.030")
Plugs are available without wiring (for customer assembly) or pre-wired with FEP or Kapton insulated wire.
Feedthroughs can be supplied pre-welded into common vacuum flanges in combination with other feedthroughs.
Minimum dielelectric withstanding voltage: 250VDC
100% of product is leak-tested on a helium mass spectrometer and guarantees a leak rate of less than 1x10-10 atm.cc/sec
More pin counts coming soon! Contact us today to make a request.
Visit our catalog of feedthroughs and connectors to view the latest products and options. If you have a custom request, please let us know! Our engineers are always happy to help and have decades of experience designing custom feedthroughs.
Connect with us on LinkedIn for all the latest news and updates!